---
ABOUT US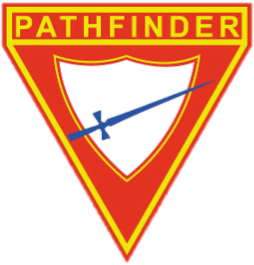 The Pathfinder Club is a Seventh-day Adventist church-centered spiritual-recreational activity program designed for young people 10 to 15 years of age. The pathfinder club program is built around physical action, adventure, challenge, group activities, and provides opportunities for the development of new attitudes and skills that produce personal growth, team or community spirit and a sense of loyalty and respect for God, His Creation, and His church.
---
Useful Information
Registration - Club Year 2023-2024
Please click on the links below to register for the new club year.  All  3 forms (Registration, Medical, and Videography) must be completed.  Club fees ($60) can be paid by  e-transfer using the email  nepeantreasurer@adventistontario.org  ( include this message "name  of child and pathfinder fees"), on-line giving (select pathfinder fees) or using a tithe envelope and placing it in the offering plate (on the outside of the envelope write "adventurer fees, on the inside put the name of your child). 
Link: Registration
Link: Videography
Like us on Facebook
---
Click the picture or the link below to place your order.
Please note:
the last date to order has been extended to October 4th;
pickup dates starts on October 3rd between 5:30 and 6:30 pm.
---
Spring 2022 Week of Prayer
Past Events
CONGRATULATIONS!!!
Our team ranked 1st place in the North-American Division Pathfinder Bible Experience (PBE).
---
Fall 2021 Week of Prayer
Spring 2020 Virtual Week of Prayer
Last Spring, the Crusaders Pathfinder Club held a virtual week of prayer. We want to share with you the sermons that some of the Pathfinders prepared and delivered. Be blessed.
---