>
Home
>
Ministries
Seniors' Ministries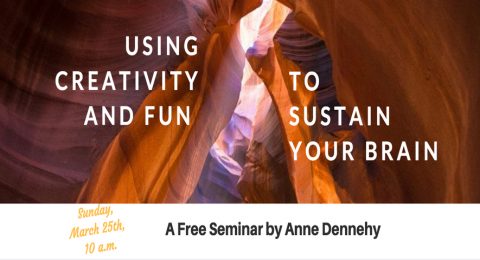 Is 100 the new 65? 
As the average Canadian lifespan increases, it is becoming more widely understood that a combination of nutrition, physical and mental exercise, stress management, and social networking help us maintain our brain health.
In this fun and interactive seminar you will find valuable information on keeping the brain fit as you age, as we explore creative ways to manage stress, exercise physically and mentally, and network socially. 
One is never too young or too old to start taking care of the brain and help reduce the risk of getting Alzheimer's Disease.
The workshop will be presented by Anne Dennehy from the Dementia Society.
Location: Fellowship Hall, Nepean Seventh-day Adventist Church, 4010 Strandherd Drive
A free brunch will be served. Please register by March 18th by calling Angela Edwards at 613-843-9136 or  by email: ad2vale@yahoo.com